Senator Albert's Bill For An Act To Prohibit Flaring Of Natural Gas In Nigeria Passes Through Second Reading
Chairman Senate Committee on Petroleum Resources Upstream and Leader, Akwa Ibom Caucus in the National Assembly during Thursday's plenary of Nigerian Senate (27th Feb, 2020) had his Bill for an Act to prohibit Flaring of Natural Gas in Nigeria and for other matters connected therewith,2020(SB.174) passed second reading today, Thursday 27th February, 2020 on the floor of the Nigerian Senate.
This Bill seeks to make provisions for the prohibition of gas flaring in any oil and gas production operation, blocks, field, onshore or offshore and gas facility treatment plant in Nigeria.
The ebullient Senator on the sidelines said "It was with profound gratitude that I led this debate on Gas Flaring (Prohibition and Punishment) Bill, 2020. This Bill though passed by the 8th Senate in 2018 was however not concurred by the 8th House of Representatives due to time constraints as the 8th National Assembly:(The Senate & House of Representatives) of Nigeria Session came to an end soon after the passage of the bill by the Senate, without the transmission of the Bill to the House of Representatives, Federal Republic of Nigeria  for deliberations and concurrency". 

He went further "It was first read in this 9th Chamber on November 19, 2019 and its speedy passage, will culminate in rapid infrastructure development of the oil and gas sector and enhance the revenue of the government and its related impact on the improvement of the life of our people in the Niger delta both socially and environmentally".
According to the people's Senator "The flaring of natural gas produced in association with crude oil is one of the most dangerous environmental and energy waste practices in the Nigerian petroleum industry".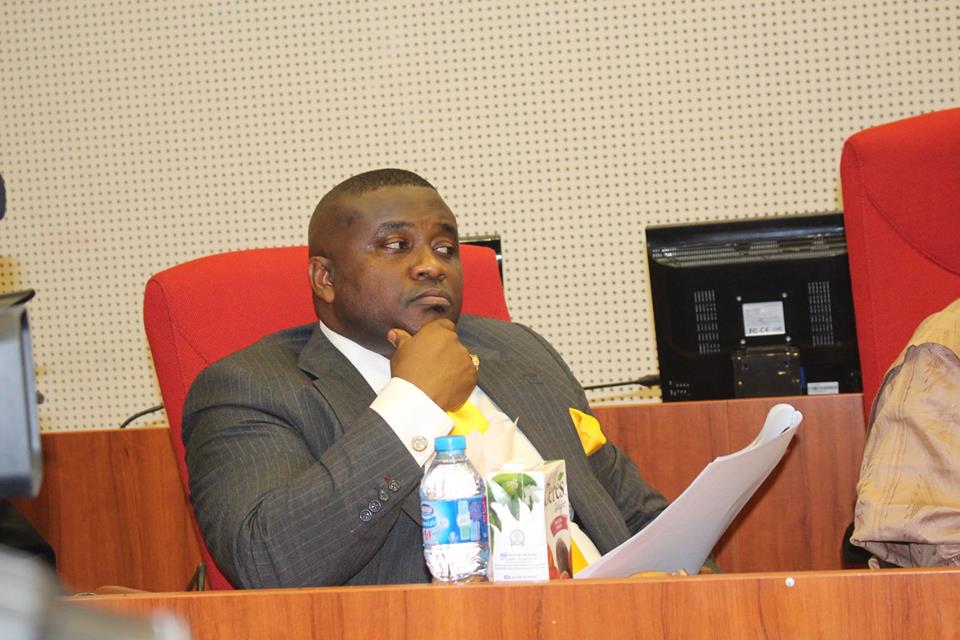 Gas flaring affects the environment and human health, results in economic loss, deprives the government of associated tax revenues and trade opportunities and deprives consumers of a clean and cheaper energy source and environment. More of these adverse effects on the economy are evident from the latest statistics available from the Nigerian National Petroleum Corporation.

Senator Albert believes with the exit of Joint Venture Cash Call regime by Federal Government of Nigeria, attendant low oil price, the consideration and passage of Petroleum Industry Governance & Fiscal Bill, low construction cost in the oil and gas industry, the time for investment in gas infrastructure by all stakeholders is now, hence there is an urgent need for the speedy passage of this Bill.